About the TCF idea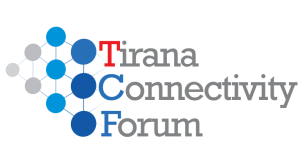 Tirana Connectivity Forum (TCF) is the only such event covering connectivity, reforms and enlargement in the South Eastern Europe region. TCF is organized, coordinated and administered by Cooperation and Development Institute, Tirana.
Yearly TCF and the accompanying report has become the event of reference for:
Taking stock of the progress, challenges and next benchmarks of the connectivity initiatives in Western Balkans;
Bringing in and developing innovative ideas and analysis on Enlargement, Reforms, Convergence and how they interact with Connectivity;
Creating a critical mass of knowledge on Berlin Process, connectivity and regional cooperation – and hold and transmit it from one Summit to the next.
The event has become an annual benchmark for experts, researchers, academicians, CSO, WB Summit coordinators and other policy-makers involved in EU Enlargement in WB6, in Regional Cooperation, and Connectivity dynamics (transport, energy, people 2 people, etc.). Since 2015, Konrad Adenauer Stiftung, Friedrich Ebert Stiftung and Hanns Seidel Stiftung are the traditional partners of TCF.
ORGANIZER
Cooperation and Development Institute (CDI) is a Think Tank based in Tirana – Albania. Established in 2000, CDI is a politically independent, not for profit and non-governmental organization. Our mission is to improve the quality of public policy with open and fact-based research, analysis, inclusive debate, and targeted outreach and advocacy.
Through applied research, round-tables, forums, publications and other public events, CDI promotes an unique discussion fora for professionals and citizen interested and working in improving the quality of evidence-based policy making in Albania and in the WB6 region. CDI provides insights on Good Governance Reforms, EU Enlargement, Regional Cooperation, and Connectivity in the Western Balkans, through:
Innovative research projects, and publications;
Different fora dedicated to knowledge sharing and debates, such as the yearly "Tirana Connectivity Forum", or to regional cooperation such as "Western Balkans Youth Cooperation Platform"
Creation of knowledge repositories available to WB6 citizen and any other stakeholder of WB6 reforms and Enlargement process, such as: "ShtetiWeb", "Observatory of Regional Integration" and "Connect with EU".
TCF Team and organizers