Centre of Excellence in Maritime Affairs – CEMA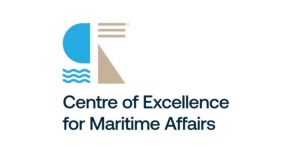 Initiative duration: : May 2021 – Ongoing
Background
The Port of Durres is the biggest Port in Albania, a major logistics centre in South-East Europe and the gateway to Corridor 8 in the Balkan Peninsula. Established in 2006 the University of Durres pays a strong importance to maritime knowledge and skills; while Cooperation and Development Institute is a think tank specialised in EU-Western Balkans connectivity topics, EU accession and regional cooperation.
The three above partners, with the support and guidance of the Transport Community Permanent Secretariat and Albanian Ministry of Infrastructure and Energy, have decided to work together in setting up and operating a Centre of Excellence in Maritime Affairs (CEMA).
Scope
CEMA will be a point of reference for Albanian and South-East Europe Maritime stakeholders, with the aim to:
Provide services regarding capacity building, skills development, youth employment in the maritime industry and relevant certifications, in Durres and other ports of the region,
Research, draft and advocate in the field of maritime transport and connectivity with relevance in the national and regional level and in the adoption of the EU acquis and standards in relation to maritime safety and port services,
Serve as an innovation hub that will integrate public bodies and private capabilities towards digital, automation and AI application to real-life maritime and logistics problems.
Aim
CEMA aims to be a proactive platform of coordination for national and regional stakeholders in maritime affairs. Its objectives are threefold:
Provide education and training in maritime affairs and law, maritime engineering, terminal logistics and drive reform of relevant normative framework and governance regarding maritime transport in South-East Europe,
Mainstream and boost country maritime development and connectivity objectives in the relevant EU-regional cooperation mechanism/instruments (policy-making).
Support the Durres Port Authority and regional partners (Port Authorities and Maritime Administrations) in the Adriatic-Ionian region, to improve port operations towards creating logistics-centred hubs, enhance their regional footprint as maritime services providers, strengthen their governance and security, identify innovative solutions to tackle climate change, support growth and increase resilience,
Main Activities
The objectives of CEMA will be:
Carry capacity building in maritime connectivity and transport, and provide related trainings; become a centre of expertise in maritime affairs and connectivity;
Develop, adopt and update the respective Regulatory Framework (EU acquis included) on maritime affairs, connectivity and related fields in accordance with international best practice and protocols (IMO conventions, Paris MoU, Tokyo MoU, etc.): a key instrument to achieve this will be to coordinate with the Transport Community Secretariat the establishment of a regional Action-Plan and Roadmap on Waterborne transport in the Western Balkans.
Serve as an Innovation Hub in a multi-actor multi-layer arrangement by providing a tailored research and collaboration platform between state, local government, academia, think tanks and other stakeholders in Albania and in South-East Europe: CEMA will act as an advocate of maritime transport in various mechanisms, such as the State Committee for Trade Facilitation Measures, and will support the implementation of fiscal policies.